Helloooooo, Trader Joe's Friends! Happy Saturday!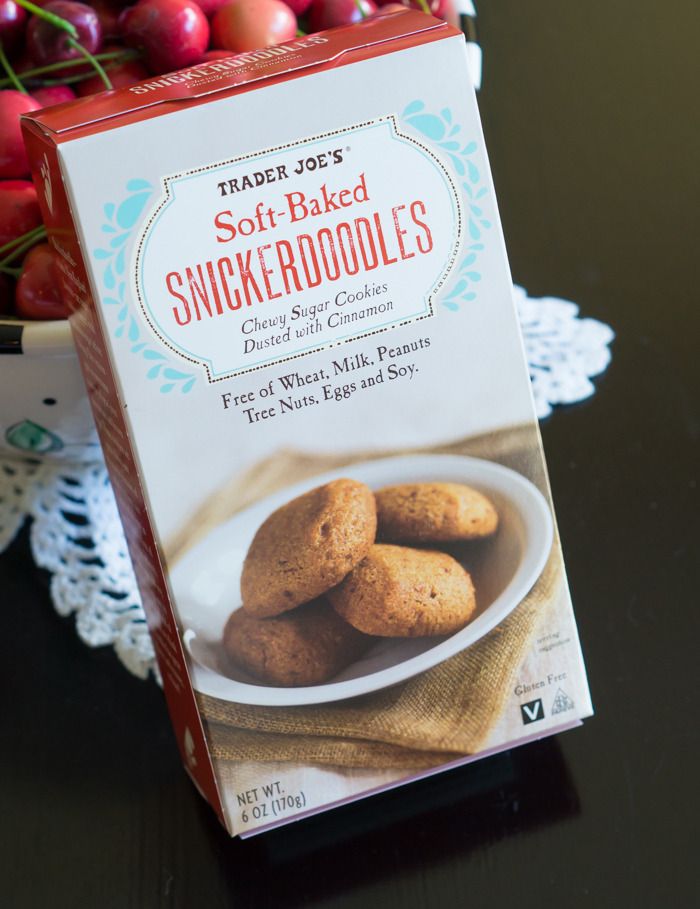 Today, we're reviewing Trader Joe's Soft-Baked Snickerdoodles. I'll be honest, when I picked up the box, I didn't notice that they were labeled as being "free of wheat, milk, peanuts, tree nuts, eggs, and soy." Hmmm.
A 6-ounce box of cookies costs...I'm not sure. I can't find my receipt, but I'm going to say $2-3-ish.