I had THE MOST FUN making these cookies. There's a lot less pressure to make cookies that are supposed to look ugly.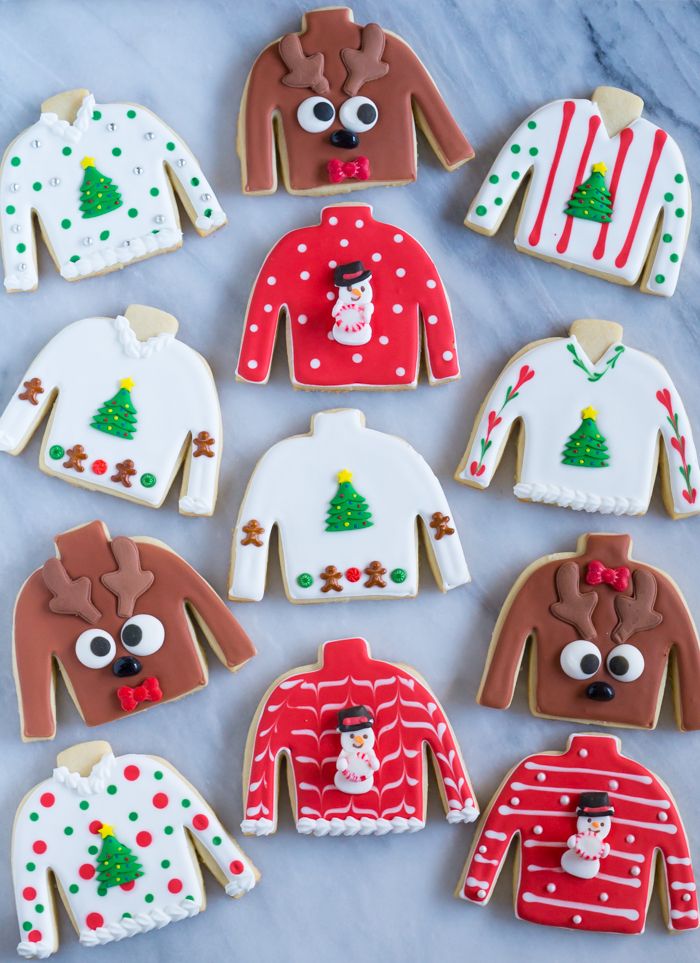 These are easy-peasy, can't-mess-them-up, no-wrong-way-to-make-them, uses-a-shortcut Ugly Christmas Sweater cookies.
(Wow. That was a lot of hyphens.)
First, you'll need some pre-made icing decor. Find these at Target, WalMart, Michaels, etc. etc. There are so many to choose from!
Make up your favorite cut-out cookies. I used the
vanilla almond cut-outs
that I make for almost everything.